Mission
The Teacher Of French Association WA (TOFAWA) is a non-profit organisation which aims to support teachers and pre-service teachers of French in Western Australia through:
Professional development for primary and secondary teachers;
Maintenance of professional networks;
Dissemination of information through newsletters and social media;
Provision of student activities;
Support and promote excellence in the French language.
The organisation is run by a committee of volunteers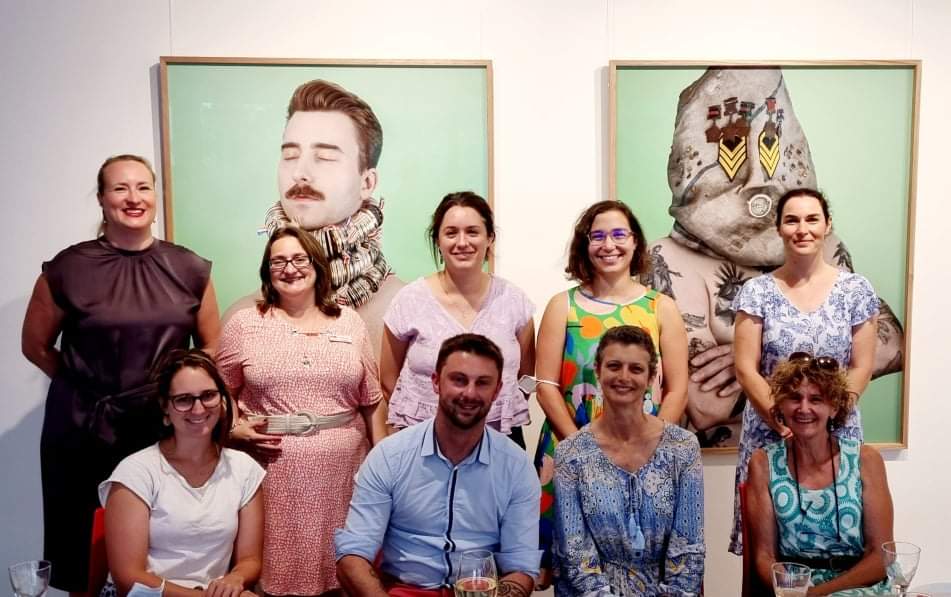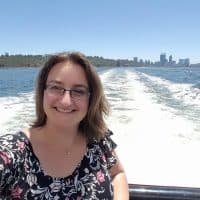 Sonia Low
President
It is amazing what your students can ask you and make you think about! I was recently asked how long ago did I leave France and  in 2023, I have reached important milestones in my life: 25 years since I left my "Franche-Comté natale", 15 years of marriage and 10 years since I landed in Australia.
I started teaching FLE as a French assistant 25 years ago and graduated with a BA in MFL Education in England. Since arriving in Perth, I have taught in DOE schools such as Rossmoyne SHS, Applecross SHS, SIDE, Carine SHS. I am now the principal consultant for French and German at SCSA and have been a committee member of TOFAWA for 8 years.
When I am not busy with work or TOFAWA, I am a dance and cricket mum and I get involved in community theatre.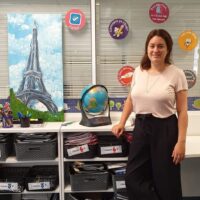 Celine Decoux
Vice President
I first visited Perth in September 2010 and thought at the time that it was the most boring place I had ever been to. How I have changed my mind! I love living here with my little family.
I have been working at St Hilda's Anglican School for Girls since 2014, teaching from Kindy to Year 6. I also worked part-time in a Department school for 3 years. What I love the most about being a French teacher in Australia, is the freedom to be myself in class and talk about so many different topics with my students: Language, Sport, History, Geography, Art, Music… I am always looking for creative ways to teach and get my students interested and engaged. If you enter my classroom you will find a diorama project drying against the wall, a green screen for role plays, boxes of props such as puppets, clothes and toys and a pile of board games.
Since joining TOFA in 2017, I have met lovely people who have motivated me to grow in my career and continuously improve my teaching practice. I love that we are a family and meet regularly around a French meal to have a laugh. I believe that it is a privilege to be part of this committee but also an essential commitment, to face the pressures of our rapidly evolving profession.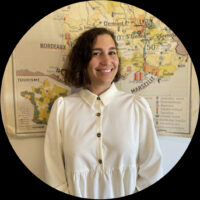 Émilie Perrot
Treasurer
My love for languages is a lifelong one. My first aim was to become an English teacher in France. After the final exams, I went on an exchange program in Perth in 2012 as a French assistant. That year was life-changing and I decided to move to Perth in 2013. After graduating from UWA in 2014, my pracs at Leeming SHS and Hale School eventually led me to Scotch College in 2015; where I still teach today.
Opening students' minds and hearts to another language and culture is both fascinating and challenging. I encourage my students to take risks to communicate in French and I aim to make learning as immersive and relevant as possible.
Being a TOFA member for a few years, I decided to join its committee in 2017, first as secretary and now as treasurer. Every year, I enjoy being part of a motivated committee; as well as taking part in organising workshops, social events and teaching and learning opportunities for our teachers and students. It gives me great satisfaction to be useful to the francophone community in Perth and its radiance throughout WA.