Every year, the Teacher Of French Association organises a conference for French Teachers called "Le Stage à la Plage". This full-day event is the most important professional development opportunity for French teachers in WA. It provides primary, secondary, independent and pre-service teachers with teaching strategies and hands-on activities for use in the classroom, helps teachers developing ideas for promoting the teaching of French and supports teachers with the implementation of the curriculum. This social event is also a great opportunity to grow your network, meet new colleagues and share experiences with teachers from all over Western Australia.
TOFAWA is proud to host our annual Teachers of French Conference:
Le Stage à la Plage 2021.
Tickets are available for sale now!
Our Keynote Speaker is Julian Chen, expert in Language Learning Methodologies and Lecturer at Curtin University. He will share his knowledge on successful Lesson Design and Task-based Language Teaching. The Conference is an opportunity for French Language Teachers of WA to meet, collaborate, connect and learn. Do not miss out!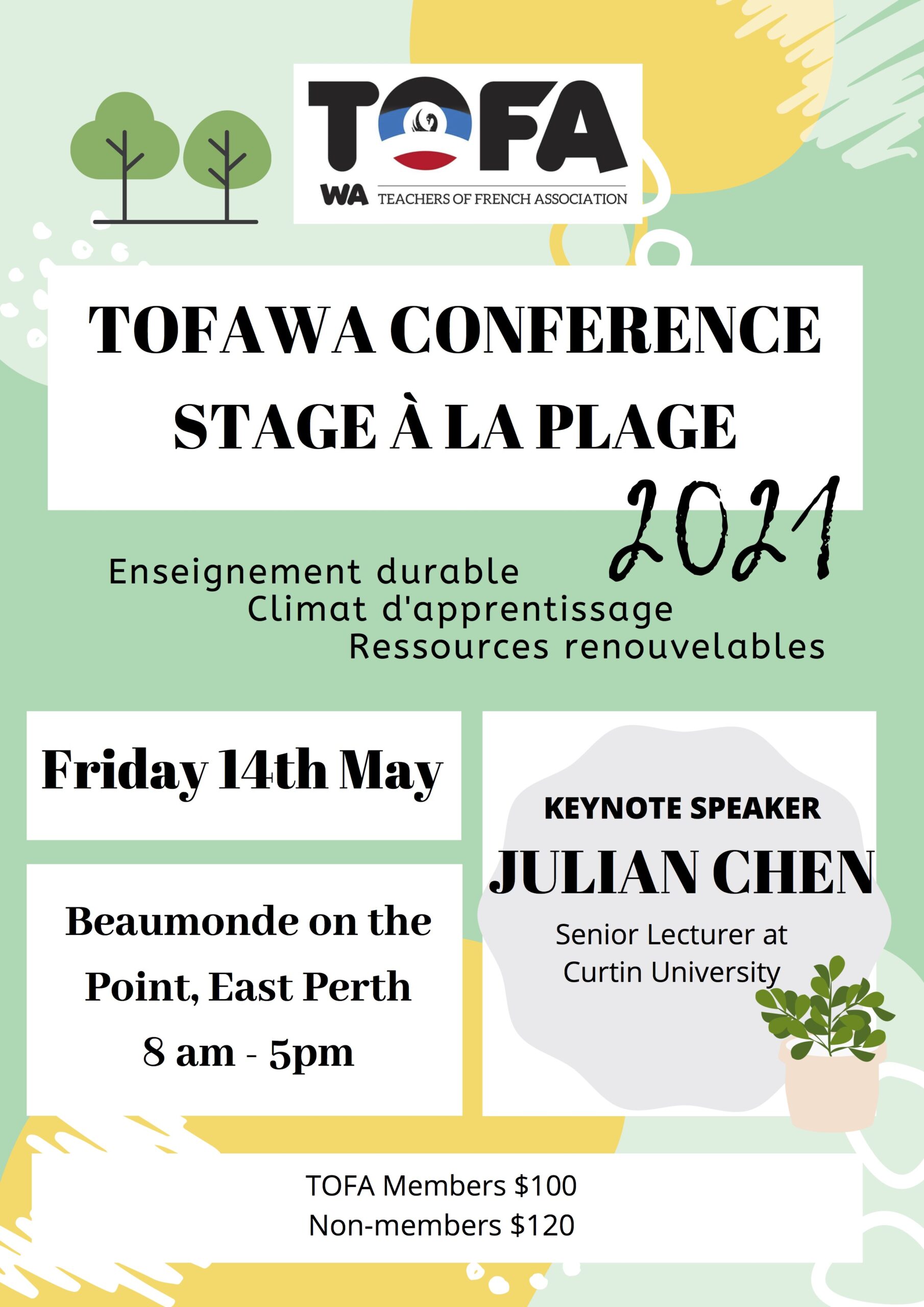 In 2019, we welcomed Dr. GianFranco Conti to the spectacular Fremantle Sailing Club where he delighted WA's French Teachers with some great presentations and workshops. Here are some highlights of the day captured by our committee members.